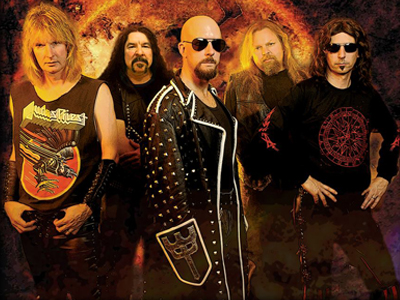 Also with Zombiewood.
Just Like Priest Media:
Just Like Priest Description:
All Access Magazine Music Awards' Best Tribute Band for 2007! "JUST LIKE PRIEST" is California's ULTIMATE tribute to Judas Priest. They have been paying tribute to the gods of metal for several years performing at prestigious venues such as the Hollywood Palladium, House of Blues, the Key Club as well as Bike Runs and benefits such as Toys 4 Tots. The band began as "EMPYRE: Tribute to QUEENSRYCHE." They heard their calling to pay tribute to JUDAS PRIEST and did their first show without a name. After the performance a fan said, "I don't know what you're gonna call yourselves, but man you sound just like 'PRIEST" and the band was born. They have evolved into the tribute they were meant to be. These seasoned professionals have performed in front of standing-room only crowds from San Diego, California, to Las Vegas, Nevada, to Bellingham, Washington and their reputation has grown with them. JUST LIKE PRIEST takes their tribute to the highest level replicating the look, feel and sound of the world-famous Metal Gods from Britain. From the dueling, harmonizing guitars of KK Downing and Glen Tipton to the screaming, soaring vocals of Rob Halford over the thundering foundation of Ian Hill and Scott Travis, the gut wrenching metal lives through JUST LIKE PRIEST. Exclusively sponsored and outfitted by "Al Bane for Leather," the band is dressed in authentic JUDAS PRIEST garments that everyone associates with JUDAS PRIEST. JUST LIKE PRIEST brings the heavy metal to you …the way you remember it with authentic sights, sounds and essence that are associated with the Metal Gods.
Purchase Tickets:
Need Tickets?
Our box office is open Mondays through Fridays from 9AM til 5PM!
If you're in the neighborhood and would rather buy a ticket from our box office, then call ahead and we'll be more than happy to get you a ticket!
To call the box office ahead of time, please reach us at (951)200-4465!
Seating Map: