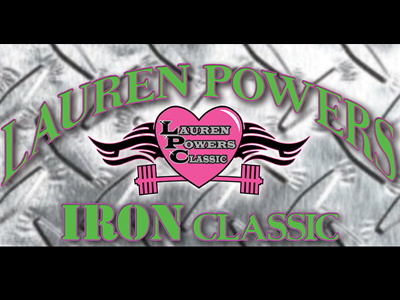 Date:
Sunday, July 19, 2015
Ticket Price:
$15.00

Doors Open:
1:00PM

Age Policy:
All Ages
Seating Sections:
GA
Purchase Tickets
Seating Map
Lauren Powers Media:

Lauren Powers Description:
Event Description:
The Lauren Powers USA Classic Fitness competition and Expo will be held on Sunday, July 19th, in Corona, CA. The fitness competition will include: Men's and Women's Bodybuilding and Physique, Women's Figure, Bikini, Fitness, Mixed Pairs, Teens, Fit Moms, Evening Gown, Physically Challenged, Shirtless Tuxedo, and the all NEW Ink & Ripped round. The categories will be OPEN and Masters (40+).
The Lauren Powers USA Classic (LPUSAC) will be held at M15 Concert Center, 9022 Pulsar Ct, Corona CA 92883. Athlete registration is located at 9064 Pulsar Court, Suite D from 1pm-2:30pm.
Vendor Set up from 1:30pm-2:30pm Doors open & pre judging starts 3pm – 7pm. This is an amateur fitness competition pro qualifier, athletes of all levels and experience are welcome! We will also showcase vendors and special guests throughout the day.
Contact Lauren at info@laurenpowersclassic.com
Purchase Tickets:
Tickets will be available at the door day of show.
Need Tickets?
Our box office is open Mondays through Fridays from 9AM til 5PM!
If you're in the neighborhood and would rather buy a ticket from our box office, then call ahead and we'll be more than happy to get you a ticket!
To call the box office ahead of time, please reach us at (951)200-4465!
Seating Map: