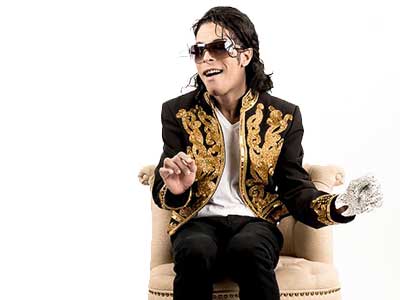 Date:
Friday, June 5, 2015
Ticket Price:
Presale: $15 Door: $20

Doors Open:
7:00PM

Age Policy:
All Ages
Seating Sections:
Floor, Loge, VIP Booths, Party Box
Purchase Tickets
Seating Map
Tej'ai's Media:

Tej'ai's Description:
From the wardrobe to the stage show, one thing is certain. No one personifies Michael Jackson like Tej'ai Sullivan.
"Tej'ai's performance is flawless. He reminds me so much of Michael it brings a tear to my eye."
~ Mic Thomson, famed choreographer and one of Michael Jackson's principal dancers for 9 years.
As one of the most exciting and talked about tribute performers the world over, Sullivan has been thrilling fans of all ages on the world tours he has undertaken, the tribute shows he's been the star of, as well as in television appearances.
Gifted with the ability able to pay tribute to Michael Jackson in every era of his career, he imitates his idol flawlessly. The signature moonwalk, the record breaking songs and the magic are all brought to life on stage in his spectacular live re-creation.
Even more impressive is his voice. Phrasing and falsetto are in every affect the same as the original. Whether it is the aggressive temper of "Beat It" or the smooth sound of "Human Nature", Sullivan is the master of Michael-like vocal nuances.
Sullivan has been a lifelong student of Michael Jackson, starting from the time he was in diapers and culminating in his being able to meet and spend time with the "King of Pop" a few years back.
It was fate. Tej'ai Sullivan and Michael Jackson's lives were destined to collide.
It all started when Sullivan made his entry into this world while an MJ song played on the overhead intercom at the hospital and fate continued to be influenced in that direction as he grew up with a father who also performed as Michael Jackson. At school, Sullivan's classmates would pull together the lunch tables as a makeshift "stage" so that they could watch their talented classmate perform as none other than Michael Jackson.
With over 20 years of performing experience despite his young age, he has mastered Mr. Jackson's every detail, becoming a hit at talent shows and venues across the country. Before long he took his act to Las Vegas, the entertainment capital of the world, earning himself a place among some of the world's greatest tribute artists.
Most recently Sullivan headlined the acclaimed tribute show "The Ultimate Thriller" in an unprecedented world tour, appearing in the United States, Germany, Switzerland, Italy, Russia, The Middle East, Hungary and the Ukraine, as well as headlined in the UK-based "Forever Michael" tribute show.
In 2013, Sullivan decided it was time to go out on his own to allow the vision that has been building in him for years, to become reality. To realize the life-long dream of honoring his idol with a show that would pay tribute to Michael Jackson in the best way he knew how. This ground-breaking new show will combine Michael's music, dance, message and essence in a unique, never-before-experienced, way.
"I love Michael. I want to carry on his message, his music and what he was trying to do, his humanitarianism works. His whole life he's always been dedicated to THIS and I want to show his kingdom and his fans something with all he did and more with my own creativity to what he has already put out there for us all to enjoy and remember. His message has been for love and unity always."
~ Tej'ai Sullivan
Return of the King is the realization of that dream and it will soon be coming to theaters and venues worldwide.
Purchase Tickets:
Need Tickets?
Our box office is open Mondays through Fridays from 9AM til 5PM!
If you're in the neighborhood and would rather buy a ticket from our box office, then call ahead and we'll be more than happy to get you a ticket!
To call the box office ahead of time, please reach us at (951)200-4465!
Seating Map: