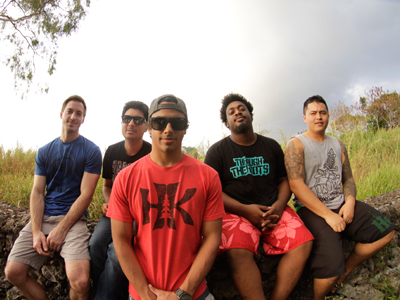 Date:
Friday, April 22, 2016
Ticket Price:
ADV $10/DOS $15

Doors Open:
7:00PM

Age Policy:
18+
Seating Sections:
Floor, Loge, VIP Booths, Party Box
Purchase Tickets
Seating Map
Line Up
1. Through the Roots
2. Bad Neighborz
Through the Roots Media:

Through the Roots Description:
From what was once a dream inspired by close friends, to humble beginnings filled with living room jams, late nights writing songs in the garage, backyard house parties and countless complaints from neighbors, San Diego-based reggae/rock band Through the Roots was born.
By coincidence in early 2008, Evan Hawkins and Taylor Boatwright met at a local guitar center. It was there that Evan shared his vision with Taylor, which eventually led to the beginning of TTR.
Evan and Taylor came from different musical backgrounds but shared some similar musical tastes, and both were very moved by reggae. They believed TTR would provide them with the perfect vehicle to spread their message and adopted a Cali reggae/rock concept.
In late 2008, Through the Roots added Brady O'Rear to round out the group's core. He brought his own musical tastes, complete with Hawaiian Islands reggae, and mixed them with those of Evan's and Taylor's to give TTR a broader range of ideas and influences to draw from. Through the Roots quickly moved from the streets and backyard shows to touring in 2010 and soon hooked up for West Coast and national tours with some of the reggae/rock genres top headliners. The San Diego band eventually added Corrick Watson (lead guitar/vocals) and Budda Foster (bassist/keys) from Los Angeles to the talented, five-man mix.
With the band set, Through the Roots looks forward to continue spreading its positive messages, and showcasing its high energy shows to a growing legion of fans.
Purchase Tickets:
Need Tickets?
Our box office is open Mondays through Fridays from 9AM til 5PM!
If you're in the neighborhood and would rather buy a ticket from our box office, then call ahead and we'll be more than happy to get you a ticket!
To call the box office ahead of time, please reach us at (951)200-4465!
Seating Map: