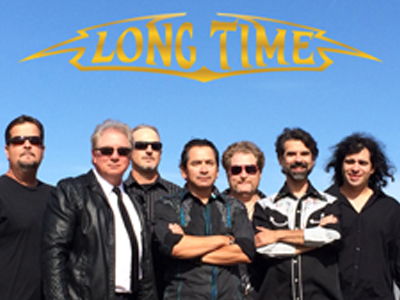 Date:
Friday, March 11, 2016
Ticket Price:
$10.00

Doors Open:
7:00PM

Age Policy:
All Ages
Seating Sections:
Floor, Loge, VIP Booths, Party Box
Purchase Tickets
Seating Map
1. Long Time - Boston Tribute
2. Beer Drinkers & Hell Raisers - ZZ Top Tribute
Long Time Media:

Long Time Description:
Long Time delivers high energy performances that capture the layered guitar harmonies and powerful vocals that make up the Boston sound. At a Long Time show, you will experience all of the most memorable Boston hits such as "More Than a Feeling," "Piece of Mind," "Smokin'," "Amanda" and "Don't Look Back," as well as the biggest songs from legendary bands including Journey, Foreigner, Styx, Kansas, Led Zeppelin, Thin Lizzy, and Deep Purple. Long Time is a must see live act that has been captivating audiences at festivals, corporate events, private parties and special occasions.
Long Time also performs "unplugged" acoustic shows for venues and events with lower volume requirements. The acoustic performance highlights the rich vocal harmonies at more comfortable levels.
Purchase Tickets:
Need Tickets?
Our box office is open Mondays through Fridays from 9AM til 5PM!
If you're in the neighborhood and would rather buy a ticket from our box office, then call ahead and we'll be more than happy to get you a ticket!
To call the box office ahead of time, please reach us at (951)200-4465!
Seating Map: