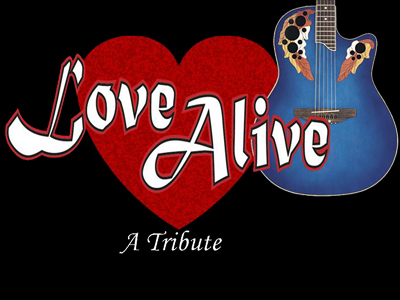 Date:
Friday, March 18, 2016
Ticket Price:
$10.00

Doors Open:
7:00PM

Age Policy:
All Ages
Seating Sections:
Floor, Loge, VIP Booths, Party Box
Purchase Tickets
Seating Map
1. Heart Love Alive - Heart Tribute
2. Heartbeat City - Cars Tribute
Heart Love Alive Media:

Heart Love Alive Description:
Based in Los Angeles/Ventura, California, HEART LOVE ALIVE authentically recreates the music, vocals, energy and spirit of Ann & Nancy Wilson, and HEART. Featuring Heart's greatest hits of the 70's and 80's, this 6-piece band of top notch professional vocalists and musicians put on an exciting, audio/visual show. Available for Corporate Events, Clubs, Concerts, Fairs, Festivals, Opening Act, Community Events and Private Parties. Their website, www.Tribute2Heart.com provides more info, including photographs, video, and audio. Additional materials are available on request. HEART LOVE ALIVE is the HEART Experience!
HEART TRIBUTE "LOVE ALIVE" takes you on a live musical roller coaster ride of HEART's timeless hits from the 70's, 80's, 90's & today! Lesson to HEARTs classics like CRAZY ON YOU – BARRACUDA – MAGIC MAN – THESE DREAMS – LOVE ALIVE and EVEN IT UP
HEART LOVE ALIVE'S goal at every performance is to re-create the music of HEART the audience remembers and loves." – Lead Vocalist, PATRICIA MORALES who is ANN WILSON and JEANNIE AUSTIN who is NANCY WILSON.
Purchase Tickets:
Need Tickets?
Our box office is open Mondays through Fridays from 9AM til 5PM!
If you're in the neighborhood and would rather buy a ticket from our box office, then call ahead and we'll be more than happy to get you a ticket!
To call the box office ahead of time, please reach us at (951)200-4465!
Seating Map: